Wedding Inspiration: Victorian from The Gilded Gown – Knoxville, TN
October 11, 2016
At The Gilded Gown we have a love for all things vintage. Throw out the name of any era to us and we will immediately imagine styles we love associated with that time period. The Roaring Twenties? Well that brings to mind the lovely Great Gatsby-esque, Art Deco fashion: shimmery skirts to dance the night away in, cloche hats, and adorably cropped, bobbed hair. The Sixties? The hippie aesthetic appeals to our boho loving sensibilities: long flowing clothing,  wildflowers, embroidery, and a free-spirited look. Mention the 1950's and we are gonna be thinking of all things Rock-n-Roll, peep toe pumps, red lips and men who look like James Dean! We might not have a huge grasp on actual historical events that occurred during past decades but we are well versed in how awesome people dressed.
Looking to styles of the past is a splendid way to theme your wedding. You can embrace the details that you love about an era and blend it seamlessly with modern touches to make it your own. If you are looking for a grand, glamorous, opulent wedding that practically oozes romance and refinement, we suggest taking your style cues from the Victorian Era! One of the most exciting times in history, the Victorian era is named for this lady, Queen Victoria:
Queen Victoria not only looked fierce, she WAS. She loved art and spoke seven languages. Barely five feet tall, she was an outspoken woman who actually proposed to her first cousin Prince Albert. Their love story was a passionate one – they had nine children together.
She said about her husband, "Without him everything loses its interest." When Albert died at age 42, Victoria went into a state of mourning and wore only black the rest of her life. The time of her reign, known as the Victorian era, was a time of splendid sensibilities and profound prosperity. Weddings were feminine, delicate affairs loaded with lace, puff sleeves, crinolines, gloves, veils, flowers, dainty details and delicate colors. Check out the lovely Victorian bride below:
Modern Victorian Weddings include lots of lush florals, candelabras, cameos, delicate china, top hats, greenery, silver and gold, crystals and vintage furnishings. For your Victorian style wedding, please take inspiration from the following lovely images from Style Me Pretty, Pinterest, The Gilded Gown archives and the Interweb:
We've also sourced several details available for purchase for your Victorian themed wedding:
The Gilded Gown offers lots of luxurious, Victorian inspired gowns like this strapless David Tutera lace trumpet wedding dress, which is delicately beaded and embroidered with tulle over memory taffeta:
For a more modern interpretation of a Victorian gown, how about this lovely Lillian West gown? You can feel dreamy in this feminine chiffon A-line gown with an illusion V-neckline, lace appliqués on the sleeves and sheer back, and a dropped waistline. This gown is completed with a chapel length train.
You can rent any decor items to compliment your theme from Vintage Inspirations Rentals  in Lenoir City. This is a tremendous resource for Knoxville area brides! Love!
CeceliaJane on Etsy, offers these lovely, fresh and floral Victorian invites: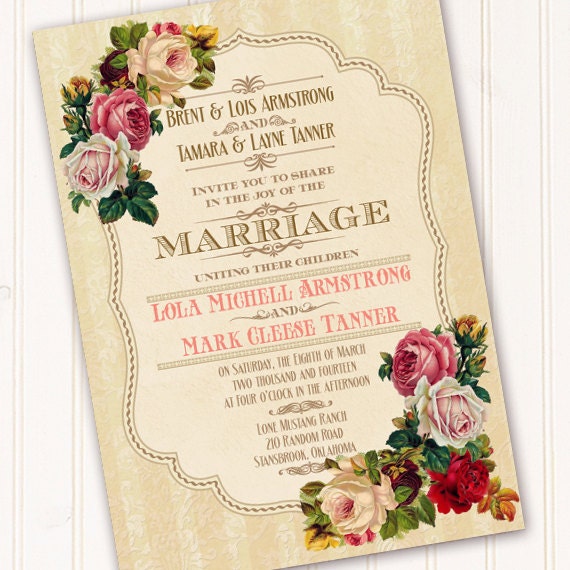 This set of 30 Skeleton Keys is available from GlowberryCreations on etsy for less than $20 and would be theme-appropriate for use with your seating chart or as favors: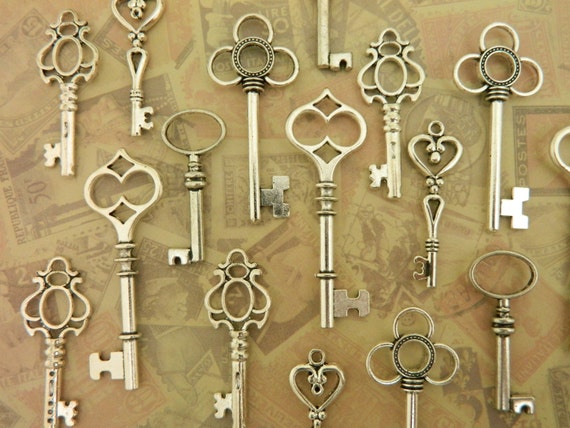 And, in parting, since you are getting married and will understand perfectly, we will leave you with the immortal, hopelessly romantic words of Emily Bronte: